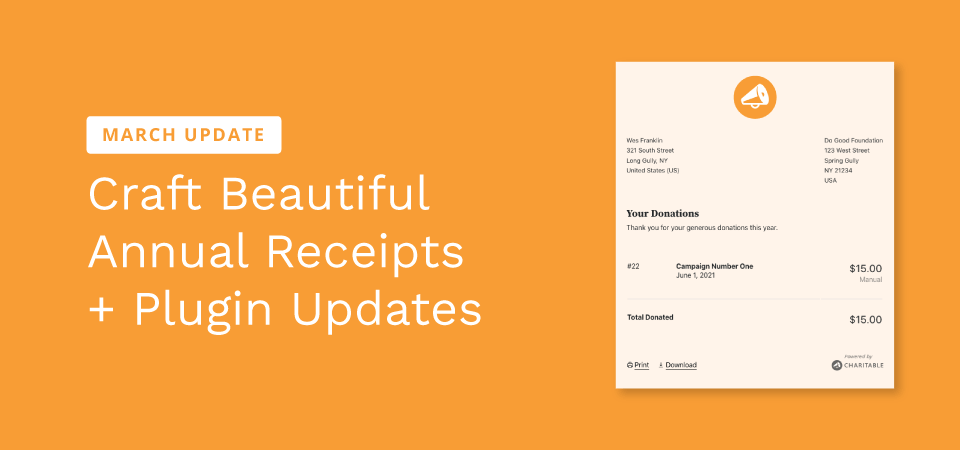 March has been another busy month for us, and we're excited to roll out another new extension this month: Annual Receipts.
Read More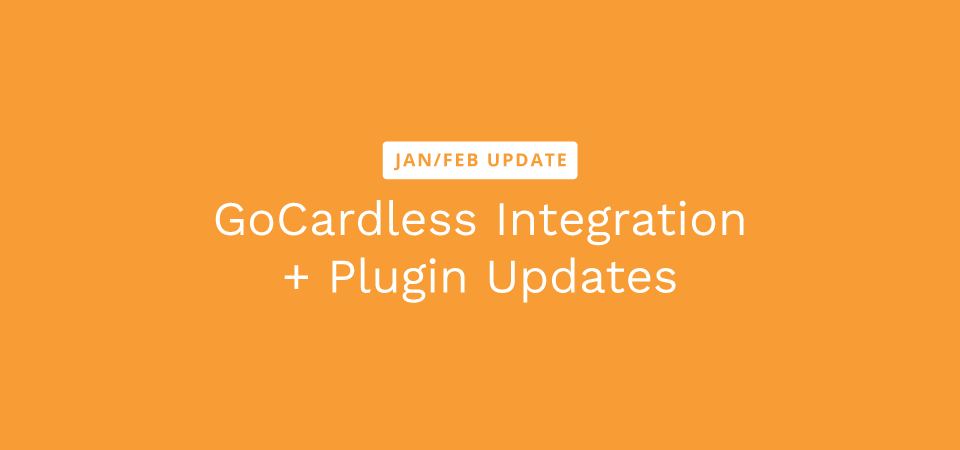 We're only a couple months into the year, but we have been busy with updates to Charitable, its extensions, and the launch of a brand new plugin: Charitable GoCardless.
Read More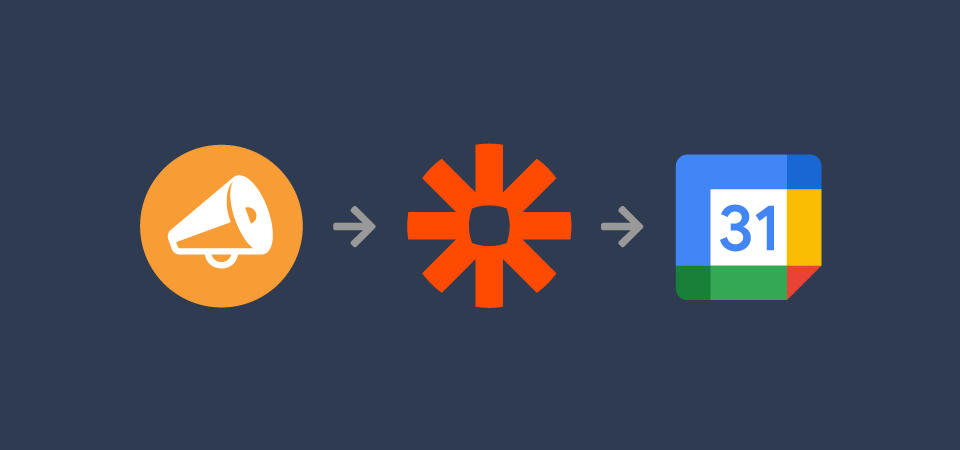 Our latest plugin is Charitable Automation Connect, which allows you to send information about your…
Read More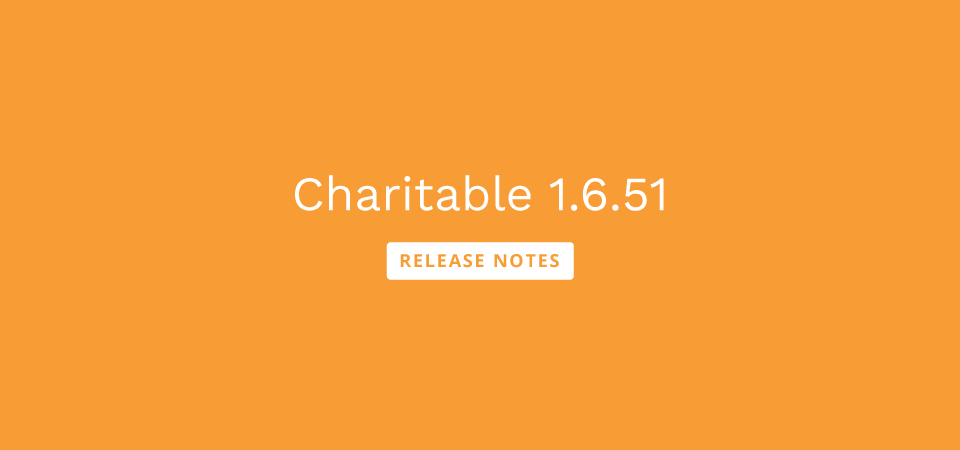 Last Friday we released Charitable 1.6.51, which fixes a critical security vulnerability affecting any website…
Read More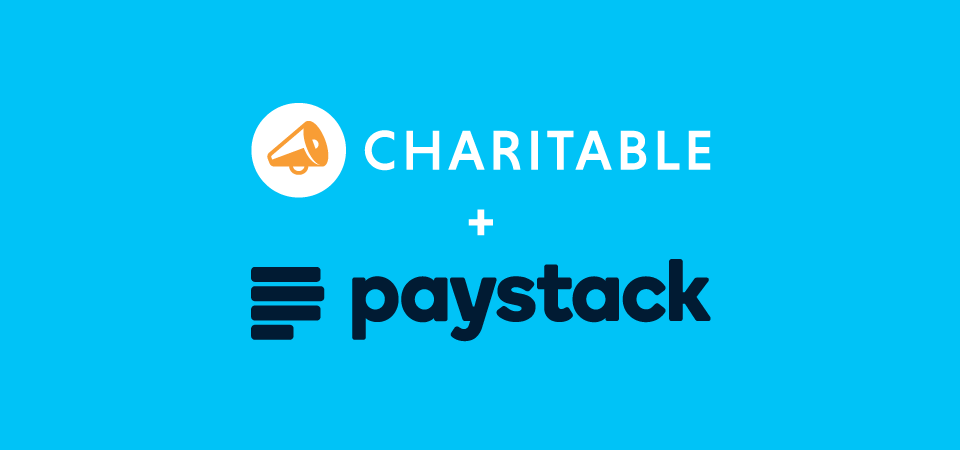 Today we're excited to release our latest payment gateway integration, Charitable Paystack. What is Paystack?…
Read More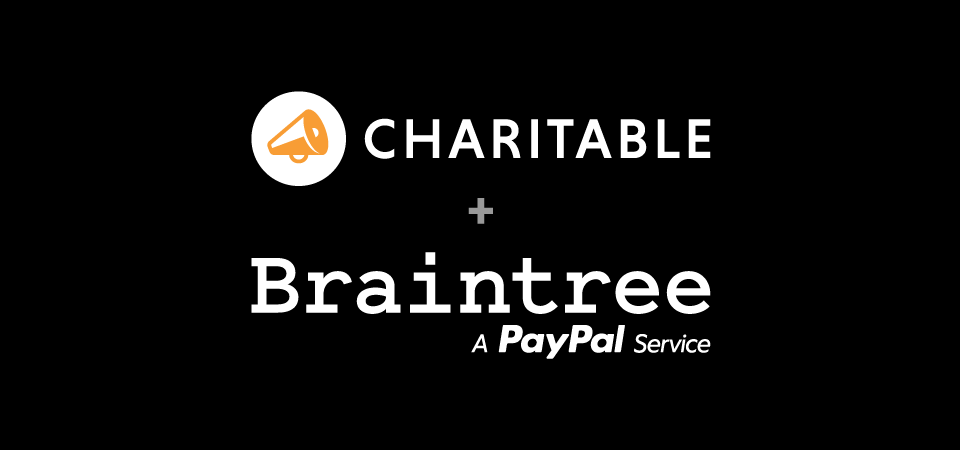 This week we're excited to launch our latest plugin, a payment gateway integration with Braintree.…
Read More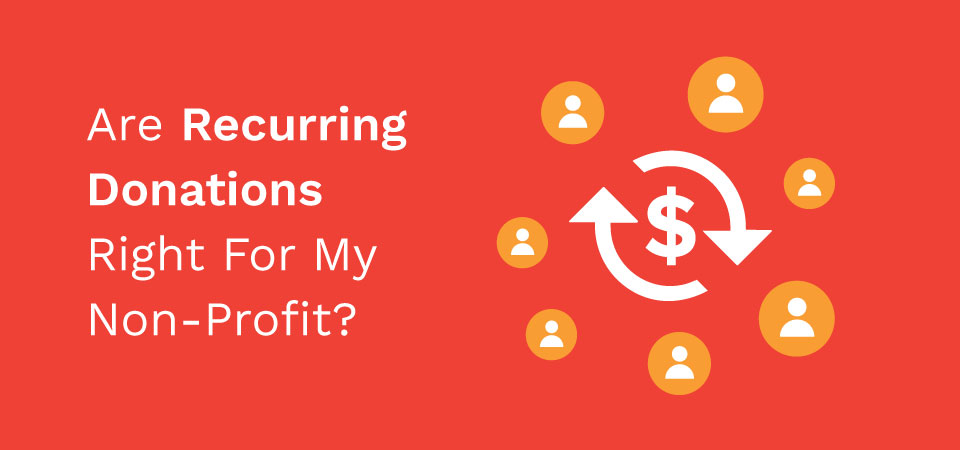 As a non-profit, you know that each dollar raised is vital. Every time someone chooses…
Read More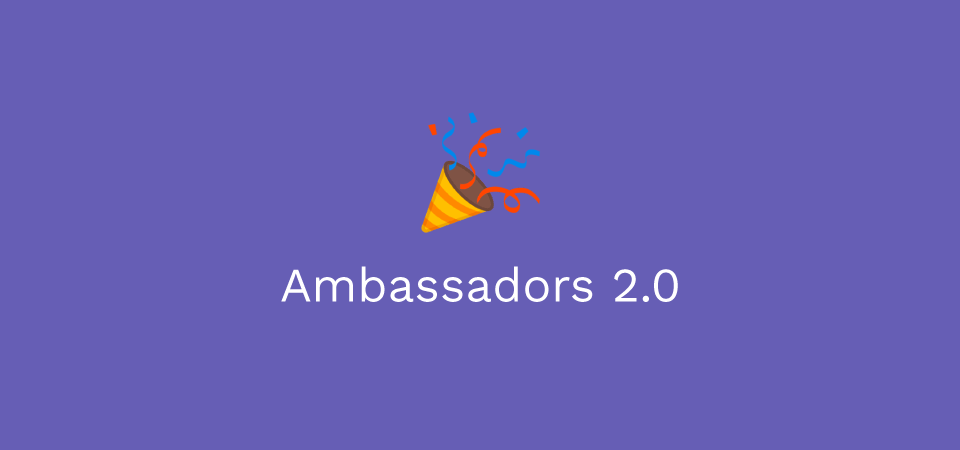 It's here. After hundreds of hours of development, this weekend we are rolling out Ambassadors,…
Read More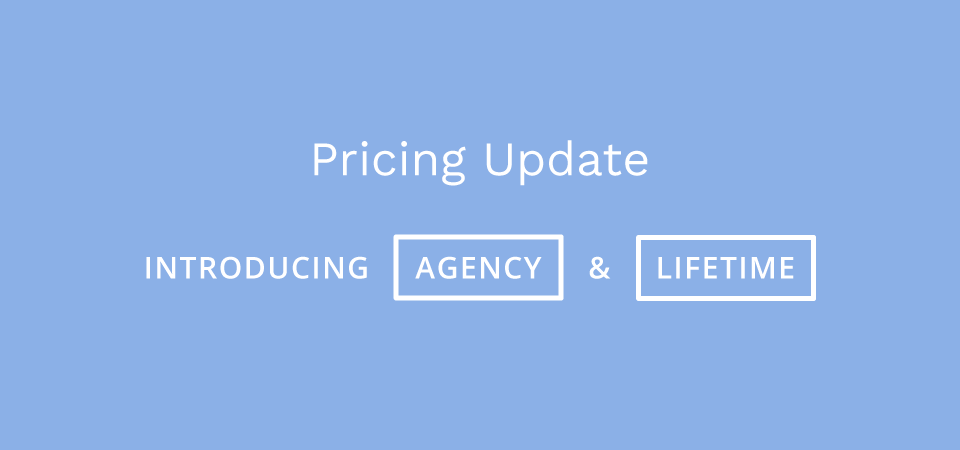 Today, we are rolling out a number of changes to the pricing of our products,…
Read More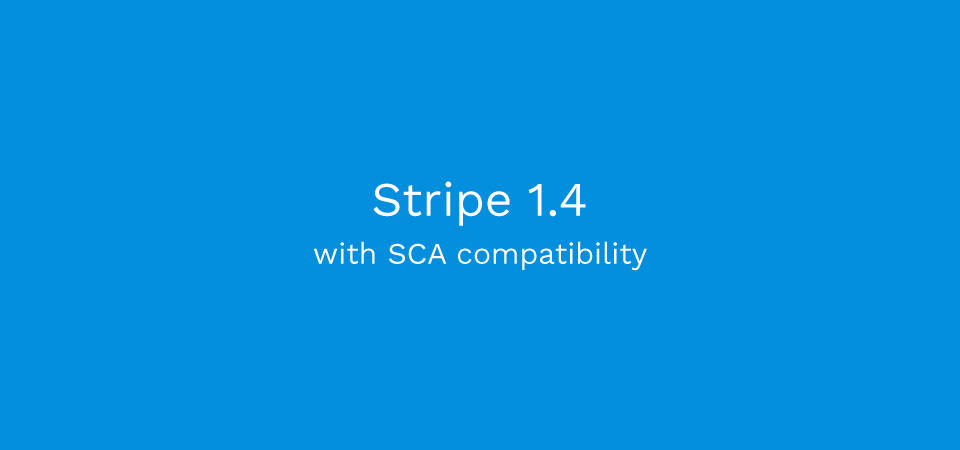 Charitable Stripe 1.4 comes out today and implements two new Stripe APIs designed to smoothly…
Read More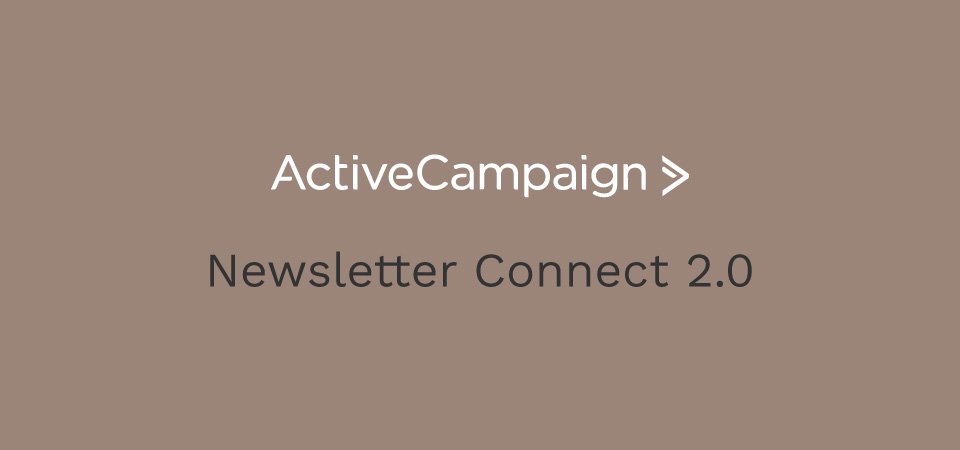 Charitable Newsletter Connect 2.0 is out today, with a host of improvements. Besides featuring a…
Read More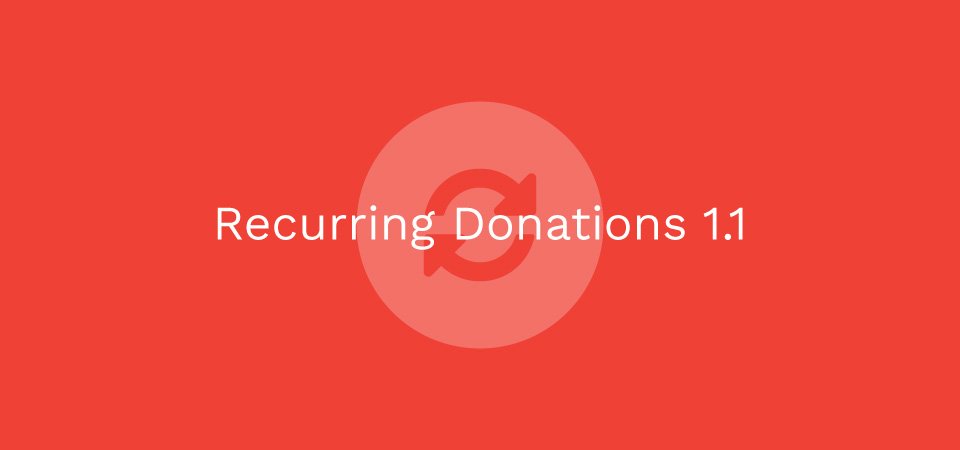 Charitable Recurring Donations 1.1 finally brings two of the most highly requested features. Read on…
Read More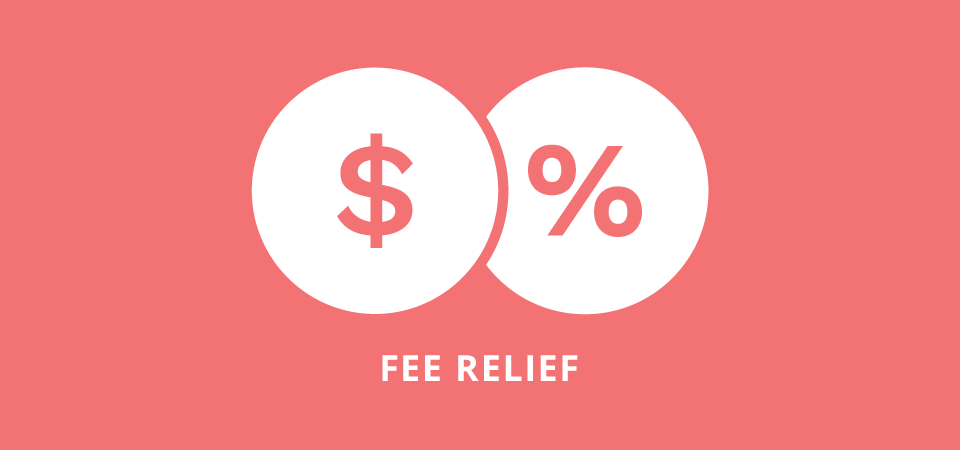 Today we're releasing our first extension for 2019: Charitable Fee Relief. Now you can increase…
Read More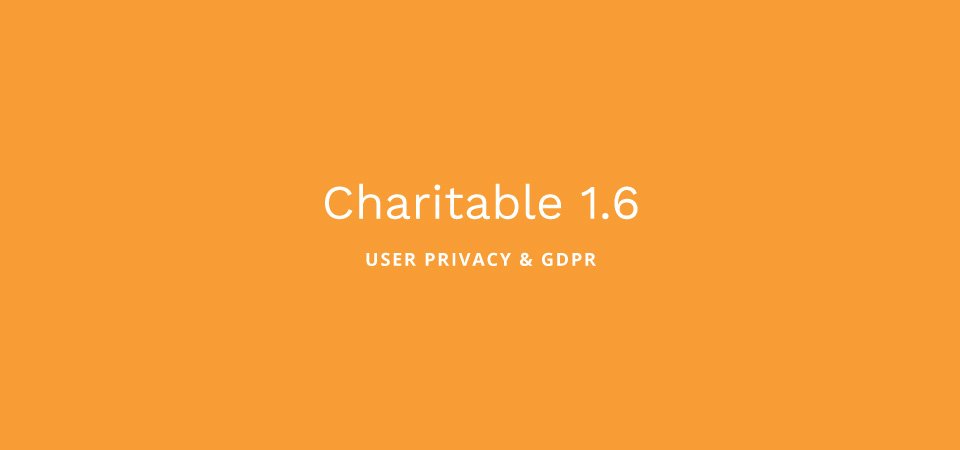 Charitable 1.6 is available today, with important user privacy & GDPR-related changes among other things. Read on to find out what's new.
Read More